GRESB (Global Real Estate Sustainability Benchmark) is a global organization that promotes asset sustainability, driven by the view that addressing today's needs shouldn't jeopardize those of future generations. To this end, GRESB assesses and compares the ESG (Environmental, Social and Governance) performance of real assets, allowing businesses to benchmark themselves based on set criteria and helping companies make their investment portfolios more attractive.
Always evolving, the GRESB questionnaire saw several changes for the 2020 session. Read on for a breakdown of these latest improvements!
Although 2020 brought changes to the GRESB framework, you can rest assured that no new indicators are involved. In fact, a few will actually be withdrawn, to clarify the questionnaire and make it easier to complete.
GRESB reporting: new forms and a new timeline
To allow for the most accurate responses, three forms will now be available, featuring three separate components: Management, Performance and Development. For example, portfolio management companies (those investing in existing assets) will answer the Management and Performance components. Property development companies (those building new assets) will complete the Management and Development forms. Finally, companies with mixed activities will be subject to all three portions of the GRESB assessment.
Another key development: preliminary results will be available for sharing from September 1st, giving you time to exchange with GRESB assessors. This will lead to higher-quality results and foster direct collaboration between your CSR (Corporate Social Responsibility) department and GRESB members. From October 1st, you'll have access to the final published results and be able to compare yourself with industry peers.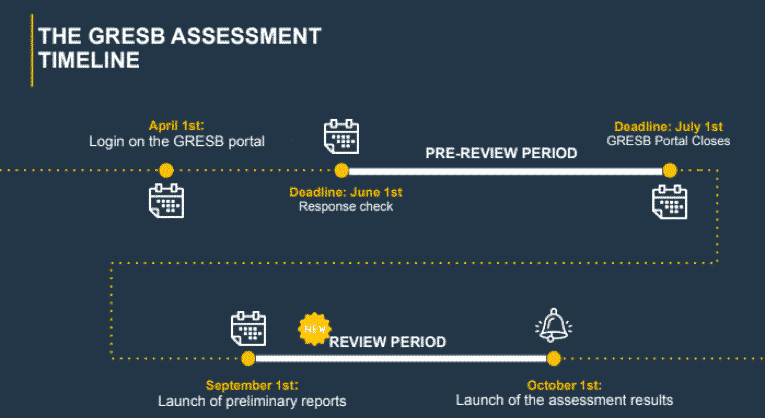 Read also: GRESB: how to respond to the assessment?
Results are announced via two separate reports, depending on your company type:
a "Standing Investment" report for portfolio management companies
a "Development" report for property development companies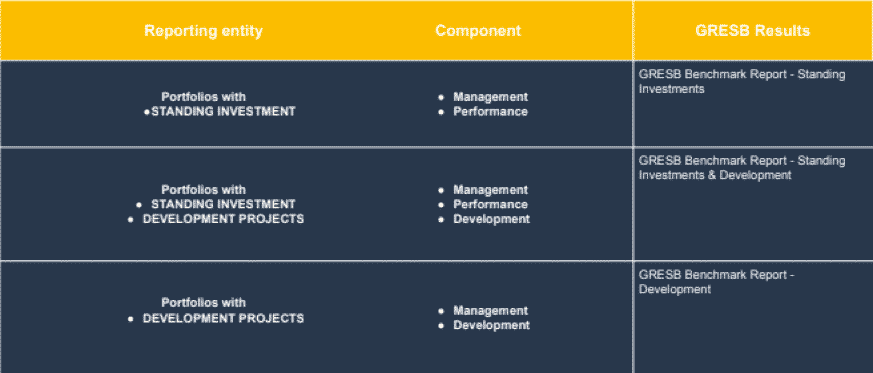 For the "Standing Investment" report, questions revolve around the organization, with information on existing certifications and a detailed section on overall building consumption (common and private areas). For the "Development" report, the form will focus on materials used, how subcontractors are included, ESG strategies implemented at your sites, etc.
This video breaks down the biggest changes in the 2020 session, with specific examples and case studies:
Changes of note:
The introduction of three separate components with three different forms
The increased weight of the Performance section vs. Management section
The requirement to provide asset-level information for many criteria
Another noteworthy development is that GRESB will now place greater emphasis on performance than transparency. In the "Standing Investment" report, for example, the Performance section has gained ground over the Management section and now accounts for 70% of the indicator – hence the growing need for access to very detailed quantitative data.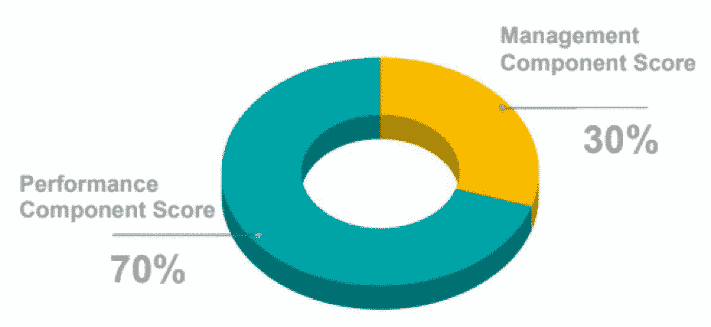 GRESB reporting levels: property funds vs. assets
Finally, in the Performance component, it's now mandatory to collect details for individual assets (vs. the fund) in a number of areas – energy and water consumption, greenhouse gas emissions, waste emissions, efficiency measures, certifications, etc. The goal here is to provide a more complete picture of the company's performance. For example, if you have 50 assets, you'll be asked to provide the information for each individual asset. On the other hand, information for the Management and Development components can be gathered at the entity level.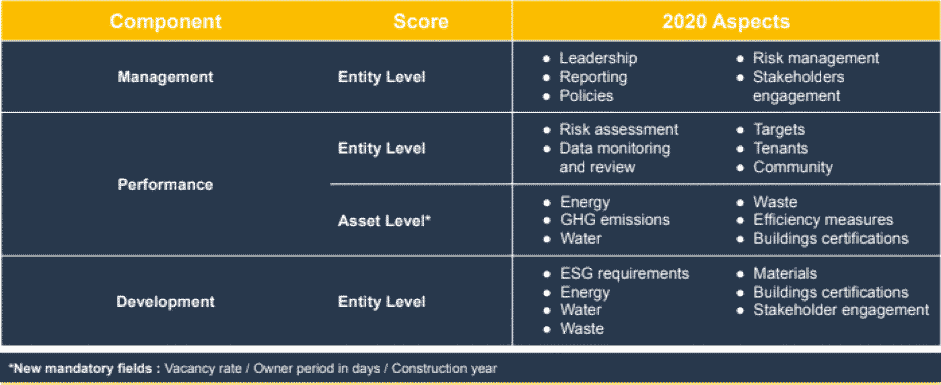 There are also new reporting obligations at the asset level, regarding a property's year of construction, its precise date of acquisition and the vacancy rate.
Keys to an effective GRESB response
The data required for GRESB reporting can be hard to come by, since it's often scattered across in-house departments and various outside parties. To facilitate this process for CSR departments, there are software solutions that allow you to:
Automate data collection, regardless of its source and format
Ensure that data is reliable, with tests to check its quality and completeness
Centralize all relevant data for easy access by stakeholders
Get a global view of your ESG performance, and identify areas for improvement
Collecting all of this data is a daunting task, despite the new measures put in place to ease the process. But the GRESB questionnaire is a challenge that comes with its share of perks. Download our presentation and learn how to use your data to take on the GRESB assessment!