ESG compliance in
real estate
Being one of the main drivers in developing ESG standards within the real estate sector, regulatory compliance is a severe challenge as much as an opportunity.
As new ESG and sustainability disclosure standards take effect around the world, real estate investors are already facing the complexity and potential challenges of adjusting to new regulations. At the same time, climate change and related topics like climate risks will likely dominate real estate sector discussions, as long-term climate goals may be reassessed to address short-term emergencies.
Table of contents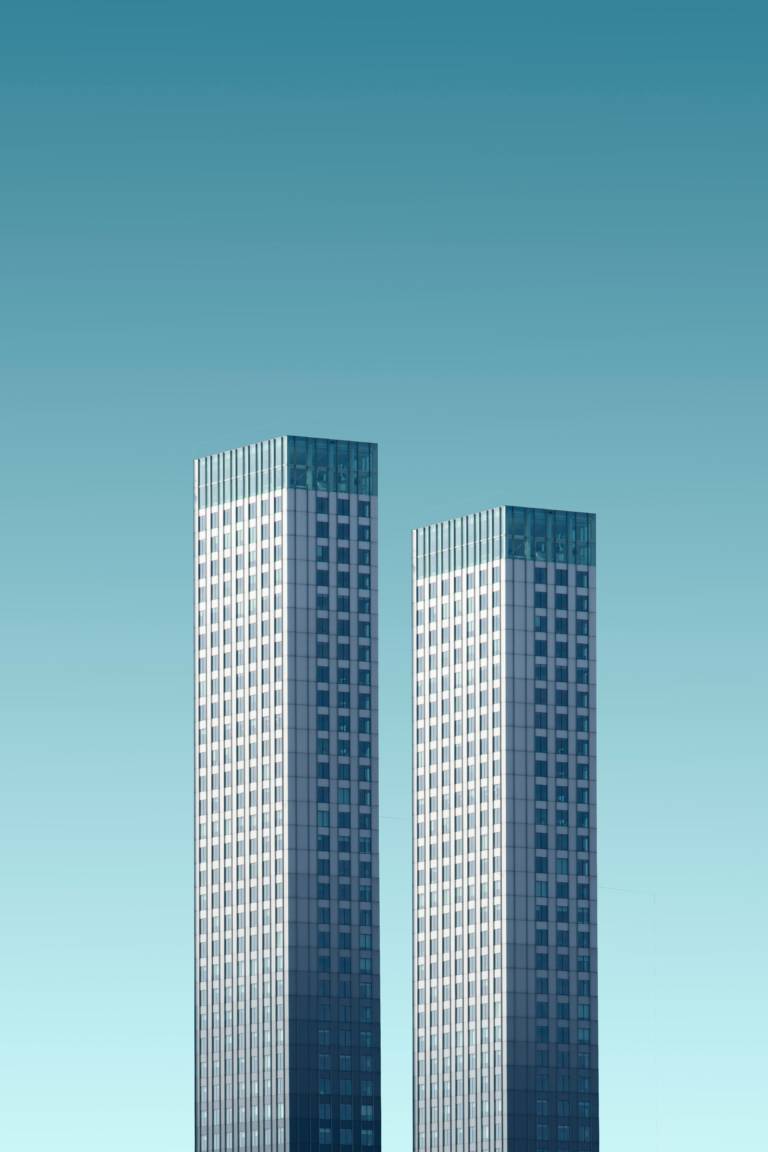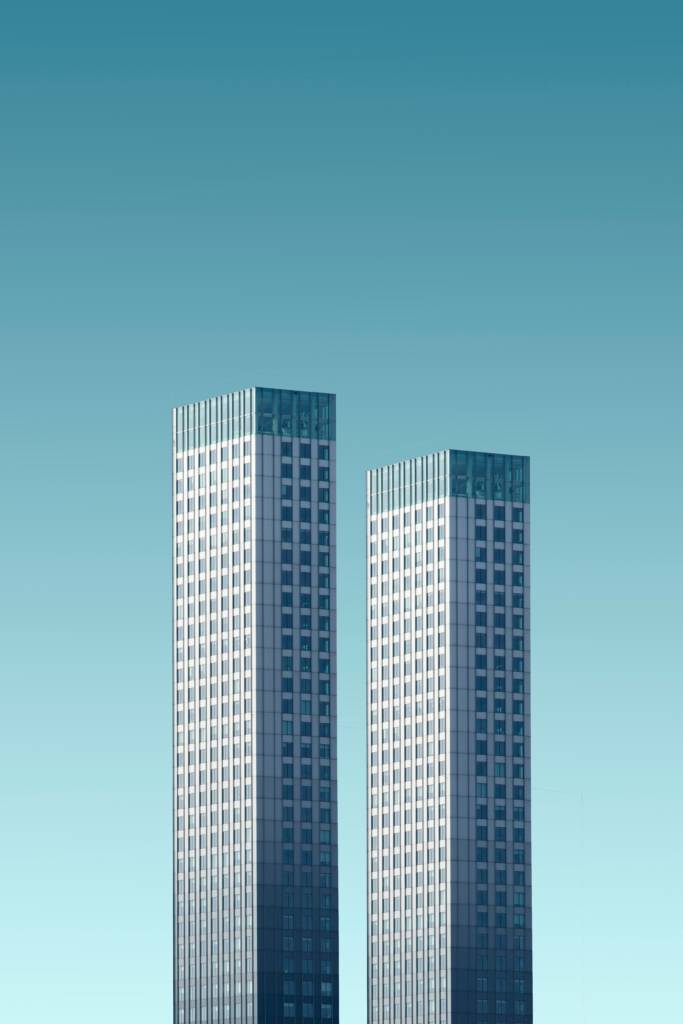 The world is catching up to meet Paris Agreement climate targets
196 countries signed the 2016 Paris Agreement. Its objectives are to manage "the increase in the global average temperature to well below 2°C above pre-industrial levels" and pursue efforts "to limit the temperature increase to 1.5°C above pre-industrial levels." Since COP26 in Glasgow, the United Nations has been urged again to act swiftly if those goals are to be achieved. The decisions made at COP27 exhibit the opportunities for transformation and resilience needed for future environmental health. We now have a much clearer understanding of the climate crisis and how to address it effectively.
Science has confirmed the urgent need to reduce greenhouse gas emissions and highlighted the importance of equipping developing countries with the necessary resources to contribute effectively to global efforts.
The real estate sector needs to play its part
You all know it: the real estate industry is responsible for approximately 37% of CO2 emissions and dramatically impacts our daily lives. To meet the EU's climate and energy targets for 2030 and reach the objectives of the European Green Deal, more and more real estate organizations are committing themselves to sustainable climate targets such as zero emissions and keeping global warming below 1.5 degrees Celsius.
The European Union standard
Nowadays, ESG disclosure standards are pressuring both companies and investors to respond and adapt. Businesses that choose to ignore environmental, social, and governance (ESG) considerations do so at their own peril. The real estate sector is evolving as the quality of ESG data and regulations around disclosure reporting improves. Companies must comply with different ESG reporting frameworks that function as broad sets of guidelines and standards for ESG compliance. They are specific in focus and lay out detailed criteria concerning information that must be disclosed.
Due partly to concerns about greenwashing, the European Commission introduced the EU Taxonomy and the Sustainable Finance Disclosure Regulation (SFDR), which came into force in January 2022 and March 2021, respectively. These regulations are designed to be implemented together, but complying with them can be resource-intensive for asset managers.
The EU taxonomy provides a framework that asset managers can use to report on how their business activities contribute to six key sustainability principles:
Climate change mitigation
Adaptation to climate change
Circular economy
Pollution prevention and control
Impact on the sustainable use and protection of water and marine resources
Protection and restoration of biodiversity and ecosystems
On the other hand, the SFDR requires companies to disclose climate risks and other sustainability-related information incorporated into their financial products and general policies. It also introduces three levels of disclosure requirements, which have become de facto product classifications and are categorized according to their environmental objectives, as shown in the visual below.


Source: SFDR: what are the implications for the real estate sector? (OID).
Pre-contractual disclosure templates are another feature of the SFDR. They were designed to standardize the presentation of product sustainability information and became mandatory in January 2023. Learn more about SFDR by taking a look at Deepki's webinar with guest Iris Hagdorn, Head of Sustainability at HIH, in which we explain how you can anticipate the SFDR's upcoming obligations to maximize the value of your assets.
How does the CSRD impact ESG compliance in the real estate sector?
As we've established, sustainable development has been a significant concern of the EU for many years. This has led to the creation of meaningful European legislation, notably the Corporate Sustainability Reporting Directive (CSRD).
Announced during COP27, the Corporate Sustainability Reporting Directive is the latest EU Regulation regarding ESG and non-financial reporting, aiming to speed up EU progress on reaching net zero. It is a step up from the current EU Regulation, the Non-Financial Reporting Directive (NFRD). Under the new CSRD reporting requirements, mere commitment and ambition aren't enough for real estate organizations to achieve their sustainability objectives.
The CSRD sets out to optimize the scope of the existing requirements. It makes it mandatory for real estate players to report on their inward and outward ESG actions, particularly considering social and governance factors. This concept is referred to as double materiality.
Double materiality relates specifically to the bi-conditional relationship between companies and climate change. A thorough materiality analysis should include not only how a company's activities impact climate change but also how climate change affects the financial materiality of the company. It will allow for a holistic overview of the interactions between the environment and companies.

Other main initiatives at a national level
More countries are also bringing forward sustainability-related disclosure requirements, such as the Tertiary Decree in France. Compliance is essential not only to reduce the risk of "greenwashing", which can mislead investors, but also to enhance the reputation and influence of sustainable investing, which has E, S, and G at its core.
Deepki's SFDR and EU Taxonomy guide
Like most of the regulations, requirements can be difficult to understand and apply to day-to-day operations. This comprehensive guide will help you to create and implement a solid action plan to comply with the European Commission's obligations.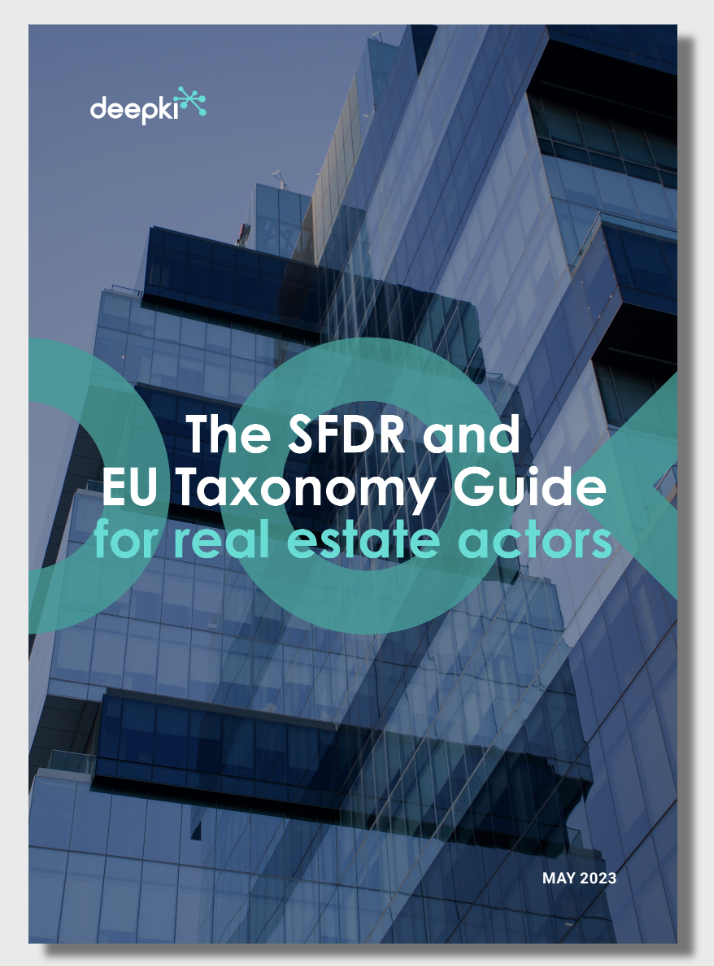 While these rules and disclosure standards all aim to enhance sustainability, they face criticism because of their complexity and a continuing lack of global alignment. In 2023, companies and investors still have to prepare for reporting under several new and complex sustainability disclosure standards and adapt to each of them as they evolve.
ESG compliance challenges
The existing and evolving ESG requirements are as varied as the jurisdictions that are required to meet them. Some focus on climate change, and others cover all ESG factors. New legislation, such as the SFDR, is pushing for accelerating the data collection process renovation. In parallel, market practices are emerging as a solid framework for engaging in energy-ambitious renovations.
Reporting is getting more and more complex. Reasons for this include the complexity of data collection, the need to implement robust and concrete new processes, sometimes involving information provided by third parties in the company's value chain, and the lack of established and streamlined reporting best practices.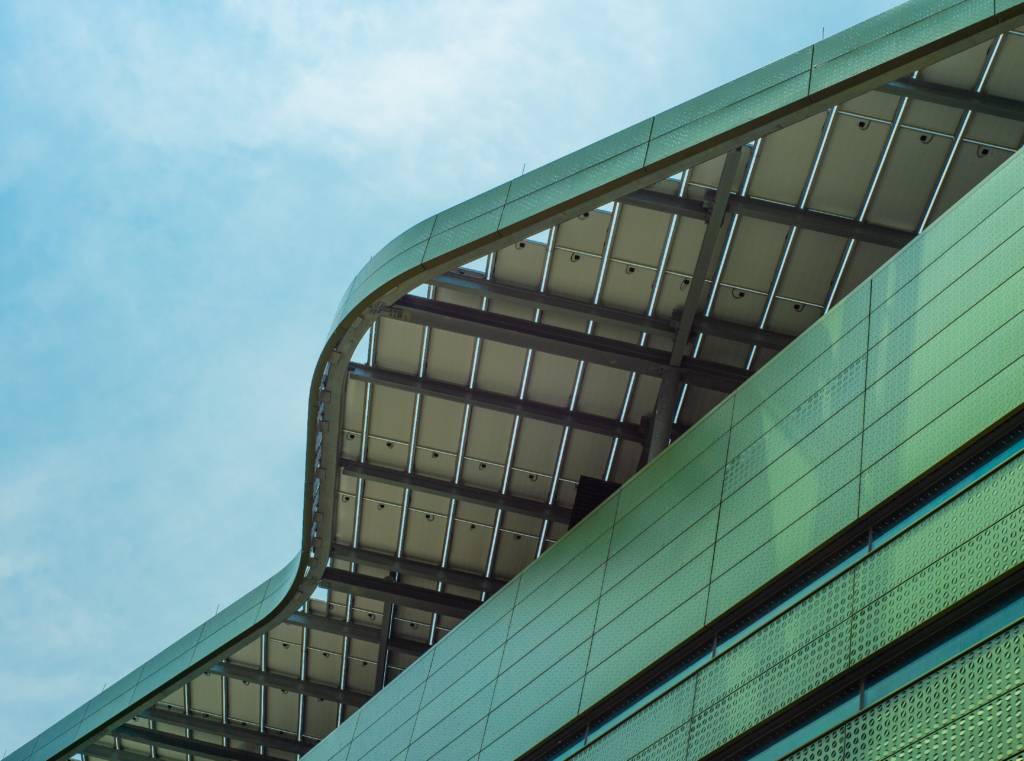 Key industry labels and certifications to help guide your compliance pathway
For the time being, the vast majority of labels and certifications focus more on evaluating the asset's performance than on measuring the results. Under the different regulatory waves, voluntary initiatives remain relevant due to their simplicity and familiarity. Choosing to include them in the strategy signifies a commendable approach that supplements mandatory measures within the real estate sector. Understanding how your organization is viewed and rated across these multiple entities is the first step toward establishing an accurate ESG narrative, helping to ensure your organization is positively perceived by your stakeholders. Furthermore, these initiatives have the potential to simplify discussions between asset managers and their clients – as they know which ESG topics are taken into account, provided that the criteria for labeling are clear.
GRESB: The GRESB certification is one of the best ways to guarantee the preservation of your assets' value by highlighting your extra-financial performance. It assesses and benchmarks the ESG performance of real estate investments internationally. It currently covers 117,000 assets across 64 countries. Certifications such as this one testify to your funds' commitment to ESG standards, which now play a major role in the market's assessment of an asset's overall value.
CRREM: The Carbon Risk Real Estate Monitor (CRREM) is a transition risk measurement tool that provides decarbonization pathways for different property types and geographies. The CRREM is sector-specific and maintains high levels of data granularity. It is an EU-based, open-source initiative with the objective of decarbonizing the EU real estate sector and focuses on the financial risks associated with climate negligence. The tool is meant to assess stranding risk and report the financial implications and losses that arise from poor energy performance.
The trend towards sustainable design gained momentum with the launch of the Building Research Establishment Environmental Assessment Method (BREEAM), the world's first green building rating system. The U.S. Green Building Council (USGBC) followed suit, developing and publishing criteria for improving the environmental performance of buildings through its LEED (Leadership in Energy and Environmental Design) rating system for new construction. LEED has gone from strength to strength and now includes rating systems for existing buildings, interiors, and entire neighborhoods.
Several other rating systems have since been developed, influenced by these early programs. These newer systems have been adapted to meet specific national priorities and requirements, or they aim to extend beyond the confines of current building policy and practice. They address broader sustainability issues such as net-zero energy, living, regenerative and restorative building concepts that enhance the natural environment, or those that model nature's processes such as:
CasaClima standard in Italy: Developed in 2002 with the objective to implement the European "Energy Performance of Buildings Directive" in the Autonomous Province of Bolzano – Alto Adige, the CasaClima quality seal stands for improved comfort, healthy indoor conditions, and environmentally sustainable buildings. Assets designed according to the standards can save over 90% in energy compared to traditionally built residences –resulting in CO2 reductions and financial savings.
Deutsche Gesellschaft für Nachhaltiges Bauen (DGNB) in Germany: A certification system dedicated to sustainable building. It has certified 5,000 projects in roughly 30 countries. This certification system offers a planning and optimization tool for evaluating sustainable buildings and urban districts.
High Environmental Quality (HQE) certification in France:.This certification assesses the environmental, energy, health, and comfort aspects of buildings. It also allows you to enhance the value of your assets based on non-financial criteria in order to increase their attractiveness. 692,000 buildings are already certified in 27 countries (of which 620,000 are in France). HQE is a voluntary certification.
Standards and organizations
Many standards, organizations, and frameworks exist with the aim of promoting ESG reporting. They establish standards and several other frameworks within which a company actively discloses its sustainability policies, practices, performance data, and ESG-related information. Below are a few of these organizations:
Global Reporting Initiative (GRI): The first and most widely adopted global standard for sustainability reporting. The GRI's voluntary disclosures are extensive in scope. It covers a range of ESG topics deemed relevant to the organization and all related elements of the management approach. The reporting principles cover stakeholder inclusion, sustainability, and integrity. The GRI standards are divided into universal, sectoral, and thematic standards, which can be applied to companies according to their sector of activity and impact.
Task Force on Climate-related Financial Disclosures (TCFD): TCFD was established by the Financial Stability Board (FSB) in 2015 to promote more effective climate-related disclosures. It is focused on the financial impacts of climate-related risks and opportunities of an organization.
European Financial Reporting Advisory Group (EFRAG): EFRAG consists of two pillars, one focused on sustainability and the other on financial reporting. EFRAG presented the first set of finalized standards published in March 2022. The next objective is to publish additional sector-specific standards for small and medium-sized enterprises (SMEs) by mid-2023. Once finalized, the European Commission will apply the EFRAG standards across all European countries.
International Sustainability Standards Board (ISSB): The International Sustainability Standards Board (ISSB) aims to develop a globally recognized, uniform set of accounting disclosure standards to enhance transparency in financial markets. Achieving this goal has required collaboration among numerous different organizations.
Deepki's ESG strategy guide
The ability to track and measure your organization's ongoing ESG performance, with the help of accurate and accessible data, is critical to enabling continuous improvement efforts that can be reported to your stakeholders. What are your organization's long-term ESG goals and targets, and how will you measure success.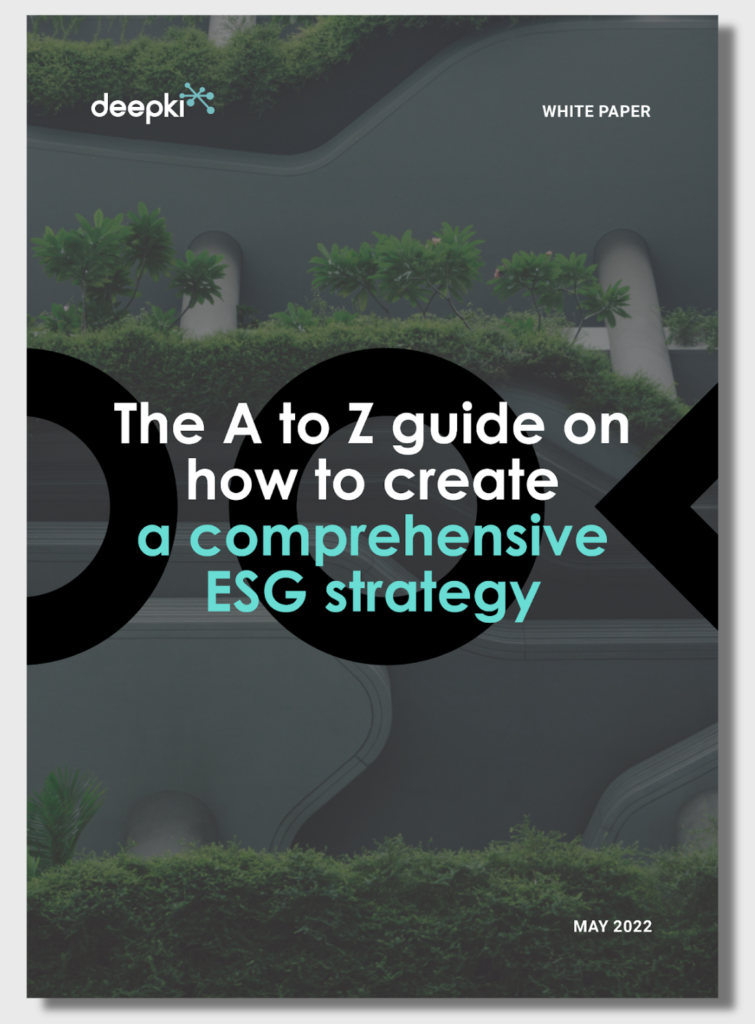 A streamlining issue
The problem with ESG reporting is the lack of globally recognized standards and frameworks. It is making it difficult for real estate actors to understand how to report on relevant ESG criteria.
Adopting an agile approach for successful ESG compliance
As companies adapt their ESG programs to meet expanding reporting obligations, using an external solution specifically designed to translate insights and actions into disclosures that comply with ESG reporting frameworks becomes essential. Deepki's SaaS platform has been a valuable tool for major real estate players, saving them time as well as money. This makes investment in such a solution an absolute necessity for implementing a long-term ESG strategy aimed at safeguarding their portfolio. Get in touch to find out how we can help you spearhead the ESG compliance roadmap!
"The combination of Deepki's experts and its platform was key to creating a roadmap that will allow us to achieve our ESG goals while monitoring the success of each action. We were able to rely on Deepki's advice when structuring our strategy and identifying steps to follow." – Daniel While, Head of Research, Strategy & Sustainability at Primonial REIM.
Read more: Why you should invest in a SaaS platform for your ESG needs.
Get started on your ESG journey
Deepki Ready™: get to know the platform that will help with your portfolio's ESG goals.